Equities Lab in the Classroom
Energize your Students; Decrease your Workload
Equities Lab is a powerful investing tool that illuminates an ever-changing market. Professors and students alike rave about the impact this tool has in their classrooms.

Equities Lab provides the perfect educational gateway for professors. It is purely hands-on and provides all of the instructions and tutorials that students need.
Reach out to us at academic@equitieslab.com or (404) 476-6450 to learn more about how you can use Equities Lab in your classroom.

Real World Applications
All of our exercises have real life applications in the world of corporate finance. Students glimpse the inner workings of some of the biggest companies in the country and turn their theories into results.
Equities Lab uses survivorship bias free current market data provided by Morningstar Research, a leading financial data provider.
Auto-Graded, Customizable Assignments
In a matter of minutes, you can customize and create engaging exercises that match your students' needs. Define minimum requirements, set due dates, and track student completion.
Don't waste time grading; Equities Lab has a robust auto-grading module that administers your grading matrix on student assignments.
When it comes time to place student grades into the gradebook, you can export all grades into Excel. Never lose a student assignment, and track the progress of your students easily and efficiently.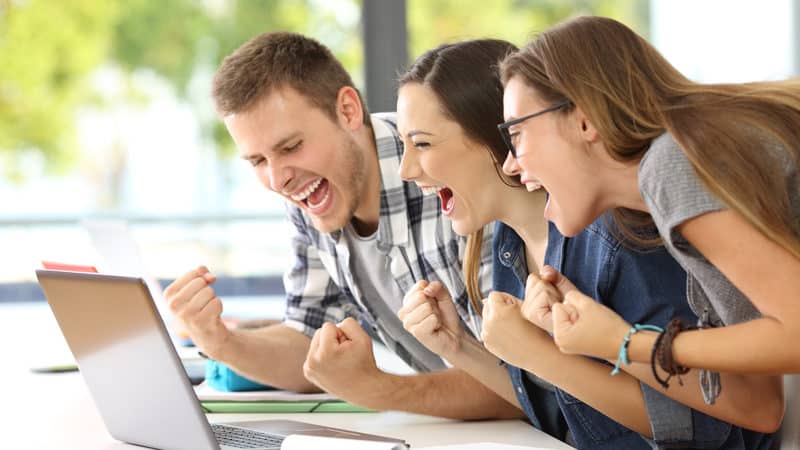 A Stock Market Competition Like no Other
Equities Lab's virtual portfolios were designed with classrooms in mind. Unlike traditional stock market simulators, professors have full visibility into student stock picks and performance. We support both individual and group portfolios to provide flexibility.
Even better, our virtual portfolios are completely integrated with our stock screeners and watchlists, so it's easy for students to design and test their own investment theories.
Complimentary Account for Finance Professors
Adding new technology to your classroom can be a daunting experience. To ease the transition, Equities Lab offers a free, permanent account to all interested finance and business professors. Take all the time you need to see whether Equities Lab is right for your style of teaching, and if you have any questions or concerns, your free account comes with priority access to support.
Claim Your Free Account
*Please use your university email to verify eligibility. This free account is only available to finance/business professors at accredited universities.
---
See Equities Lab in Action