Recently, I tried to use Expedia to rent a hotel room, which I have done many, many times before. Everything went well… until I logged into my account and reloaded the price page. It turned out the Expedia was charging me, personally, more money for the hotel stay. I was honestly shocked. Just to make sure that prices hadn't must magically gone up at that exact second, I browsed to the same pricing page with an incognito browser. Sure enough, Expedia was charging me almost $30 more the then same rooms when I was logged in!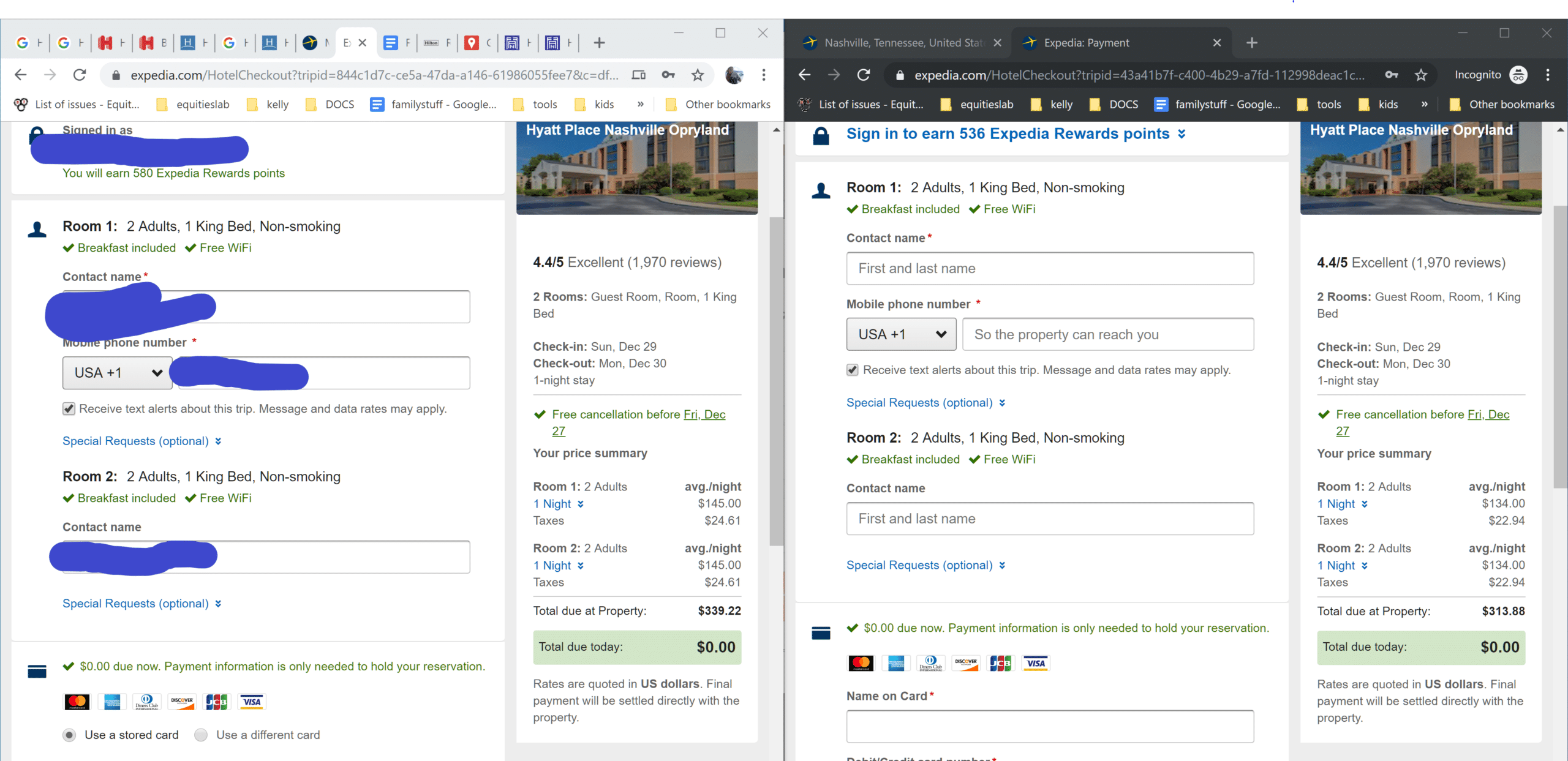 I reached out to Expedia to ask why they were charging me more, and got the following infuriating answer:

As options sell out the prices and availability are subject to change
Yeh, sure the price just magically happened to be lower every time I reloaded the incognito tab. Sure, the price went up just when I loaded the logged in user tab. That was really believable…
After I (mostly) got over being steamed at Expedia, I started wondering: what on earth were they thinking? I am a heavy Expedia user. I spent a tremendous amount of money through their sites. Clearly whatever their algorithm was, it was willing to target large individual accounts.
Yes, logged in customers may not always double check the prices they are getting… BUT once they do, Expedia converts a loyal customer to a severely annoyed customer. An annoyed customer who will no longer uses Expedia's services. An annoyed customer who would definitely not recommend Expedia to friends.
So why do it? Why risk long term customers for the sake of a small amount of extra profit? I double checked a few days later, and they don't always charge logged in customers more, so why is it worth ever doing it?
Expedia's Earnings Problem
Well, the answer is pretty clear if you look at Expedia's stock price. It crashed in October because the company missed their earnings estimates.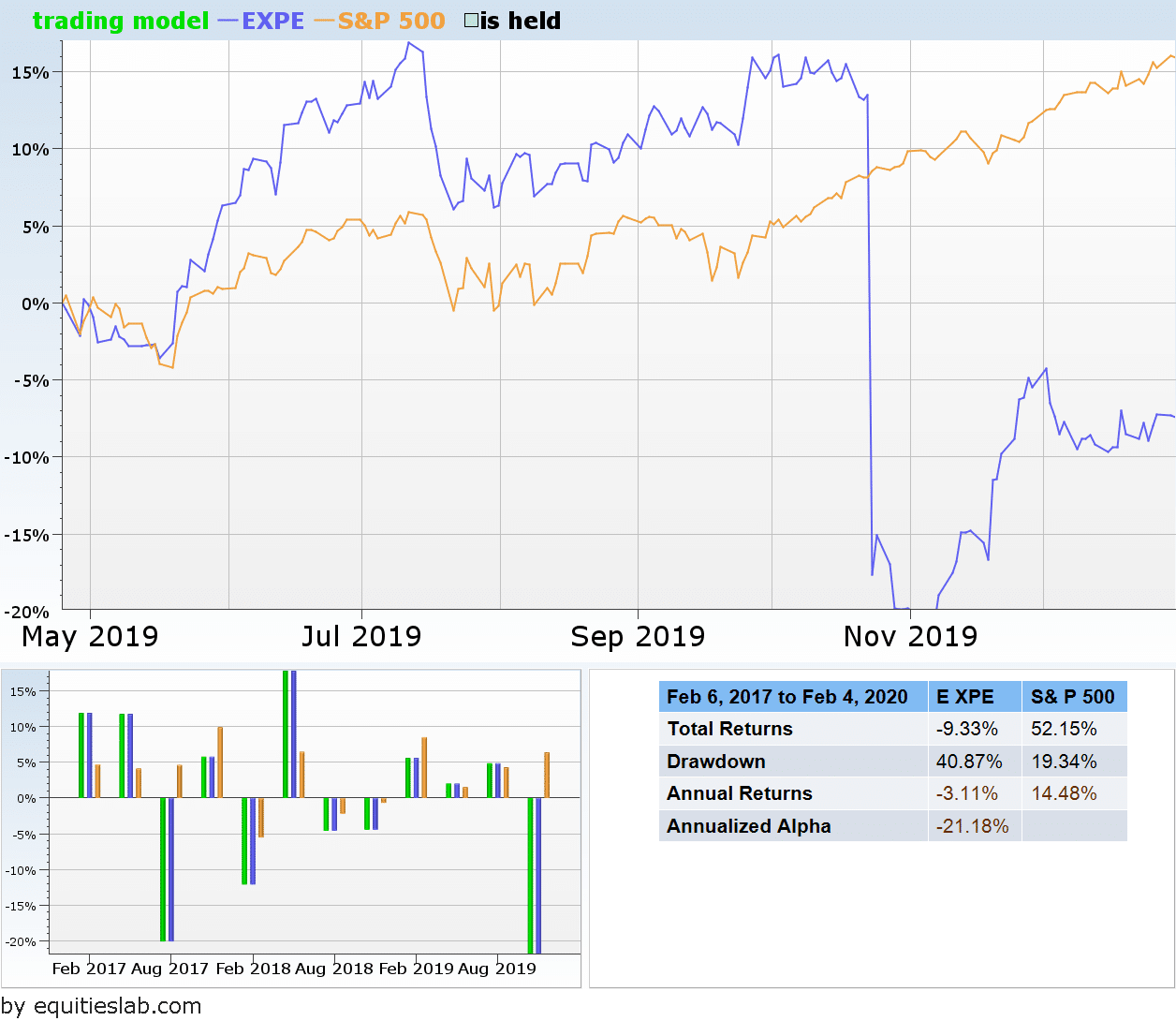 Expedia lost over 20% of its value in one day! Yes, the price did recover (somewhat), but still… Why did one missed earnings report create such a huge dip in Expedia's price?
The answer is tha Expedia's earnings yield has been lagging now for several years, not just one quarter. You can see in the graph below. Since 2017, Expedia's yield has been consistently lower than the average large cap travel company.
Right now all of Expedia's companies are being pressured to produce earnings regardless of the long term cost. If they have any hope of raising their stock price, they must improve earnings. This will probably help its balance sheet temporarily, but if you are holding it as a long term investment, I would definitely reconsider your position.