Getting rid of the top 10% of performers
We've been making a lot of assumptions recently, so why stop now? I was speaking with someone the other day and they made the statement that since the majority of the market doesn't really perform that well, and the general market only increases so much as a result of a few superstars. This got me thinking. What would happen if we eliminated the top 10% of last year's performers from our screener and ran a backtest.
Firstly, let's go ahead and get our baseline in. How have all companies done when put in the same pool over the past 17 years?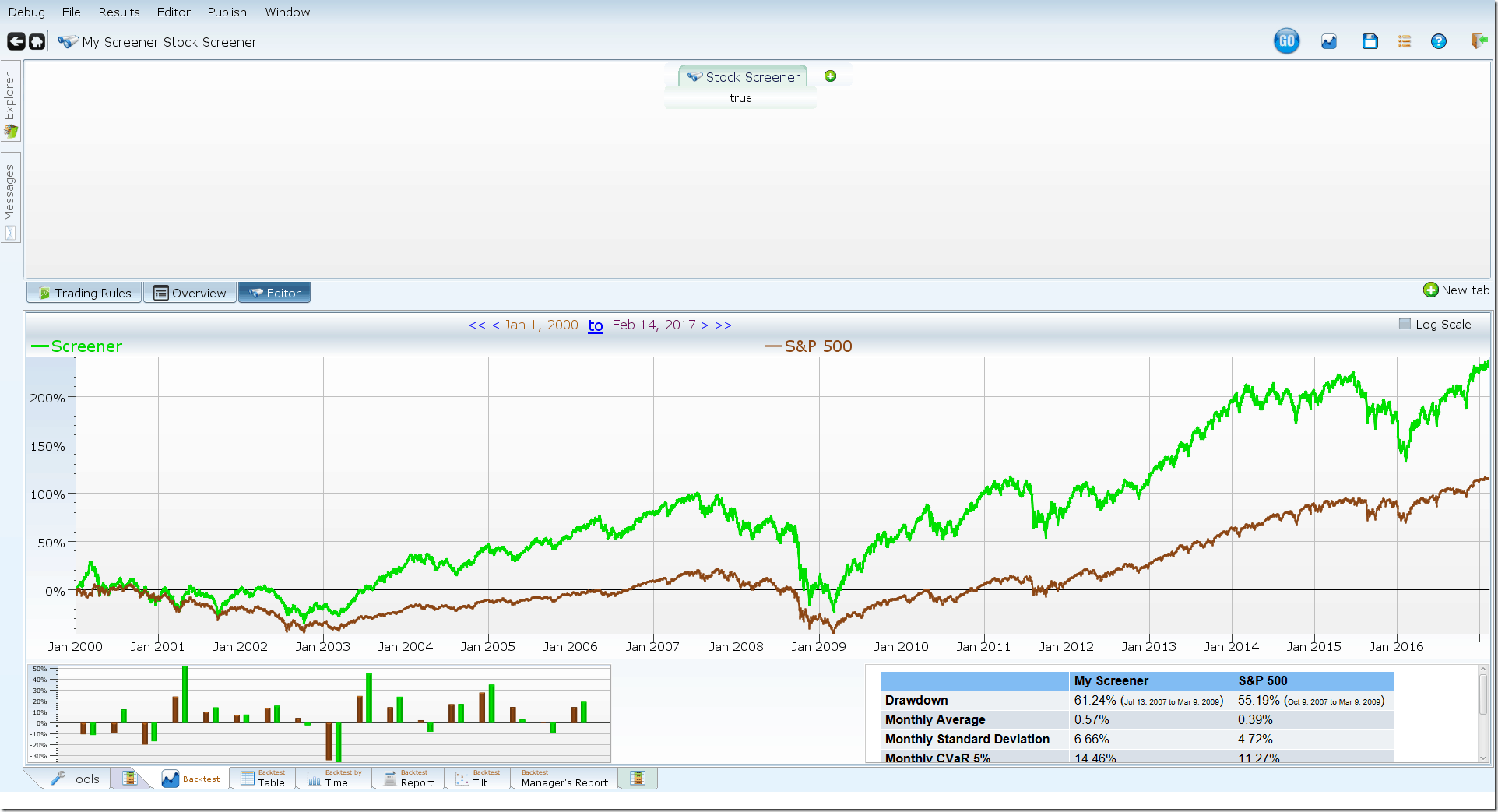 By simply screening for "true" we have a strategy that takes every public company within our system and uses it for the backtest. It's not the prettiest graph, but it's a start. We are actually going to add a few parameters to this screen just to make the whole thing more uniform.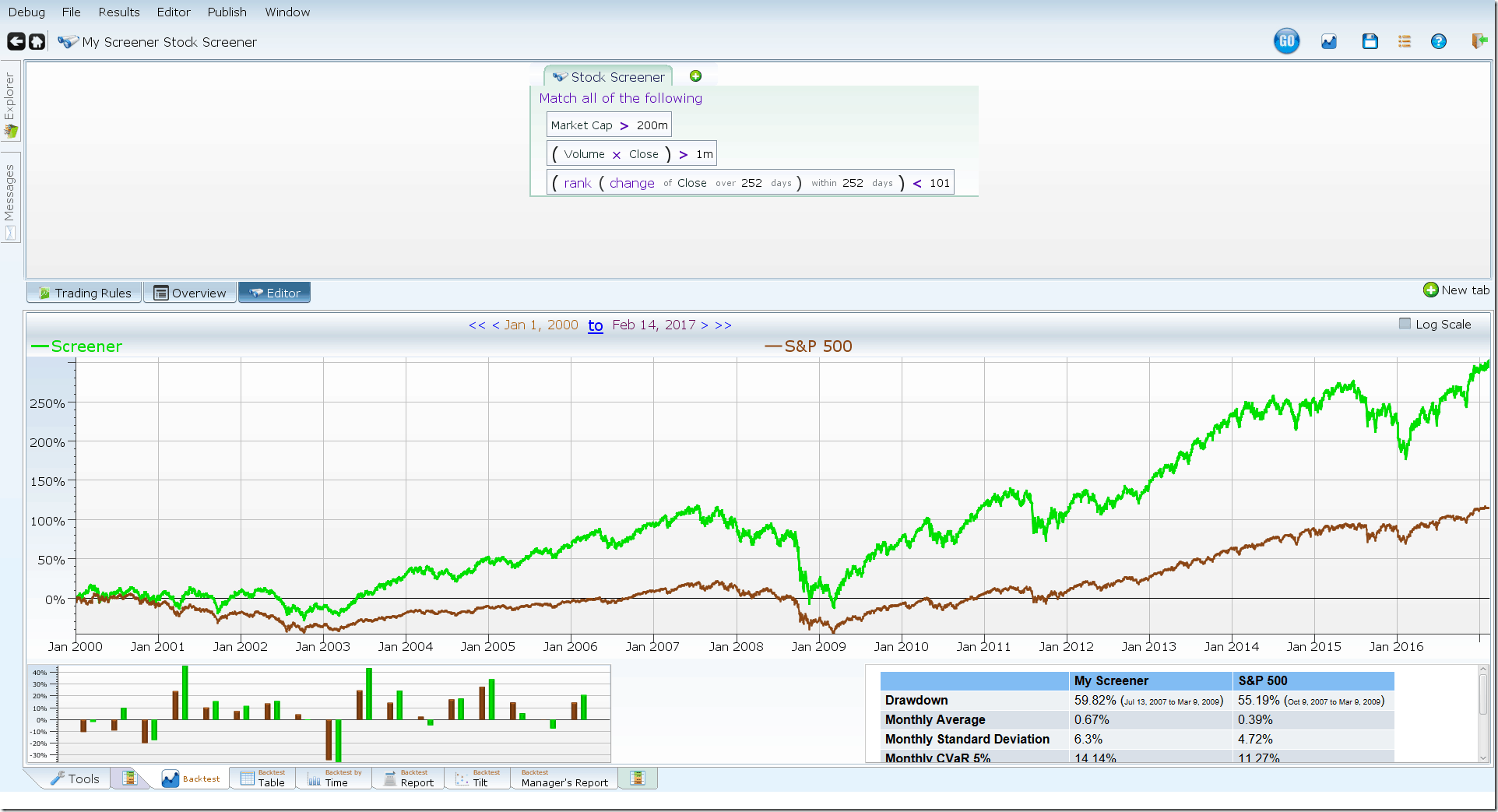 The performance is slightly better, but that doesn't matter too much. What does matter is that now we are isolating our search to companies that are actually "tradeable" in the loosest sense of the term. These companies have been around long enough to get a nice $200m+ valuation, and have enough trading activity that you'll be able to enter and exit positions whenever needed.
Onto the real test –

By adjusting the one line we haven't gone over yet, we can have the system only return companies whose returns were in the bottom 90% over the past year. We can then backtest the results of this screen and determine just how dependent the overall market is on the top 10% of performers.

Not much change. I mean, sure, your annual return drops by an entire point, but it isn't anything to really write home about. The strategy still outperforms the S&P, and does so at a fairly reasonable standard deviation. The only thing that concerns me – and it concerned me on the original screen as well – is that the returns for this screen haven't been all that consistent. I know there are people out there who like volatility, and the challenge of trading, but I am more a passive investor than anything and like when my portfolio is predictable.
Overall, I believe my friend was likely just making numbers up as he went along in an attempt to either scare me or other people into thinking that the markets are more fragile than they really are. I don't think there were any bad intentions, and at the very least, we got an article out of it and definite proof that if you eliminate the top 10% of performers from the overall market, the other 90% will keep on trucking and will likely still outperform the benchmarked S&P 500.