In my last blog, I wrote about getting used to the Equities Lab software and how it can be so very useful for finding value in certain sectors with advanced screening. Another useful way to use the stock screening software is to find investments you should avoid. For example, let's take a look at some big retail names. Macy's is arguably the most well-known American retail store, but its stock has been taking a beating in recent times.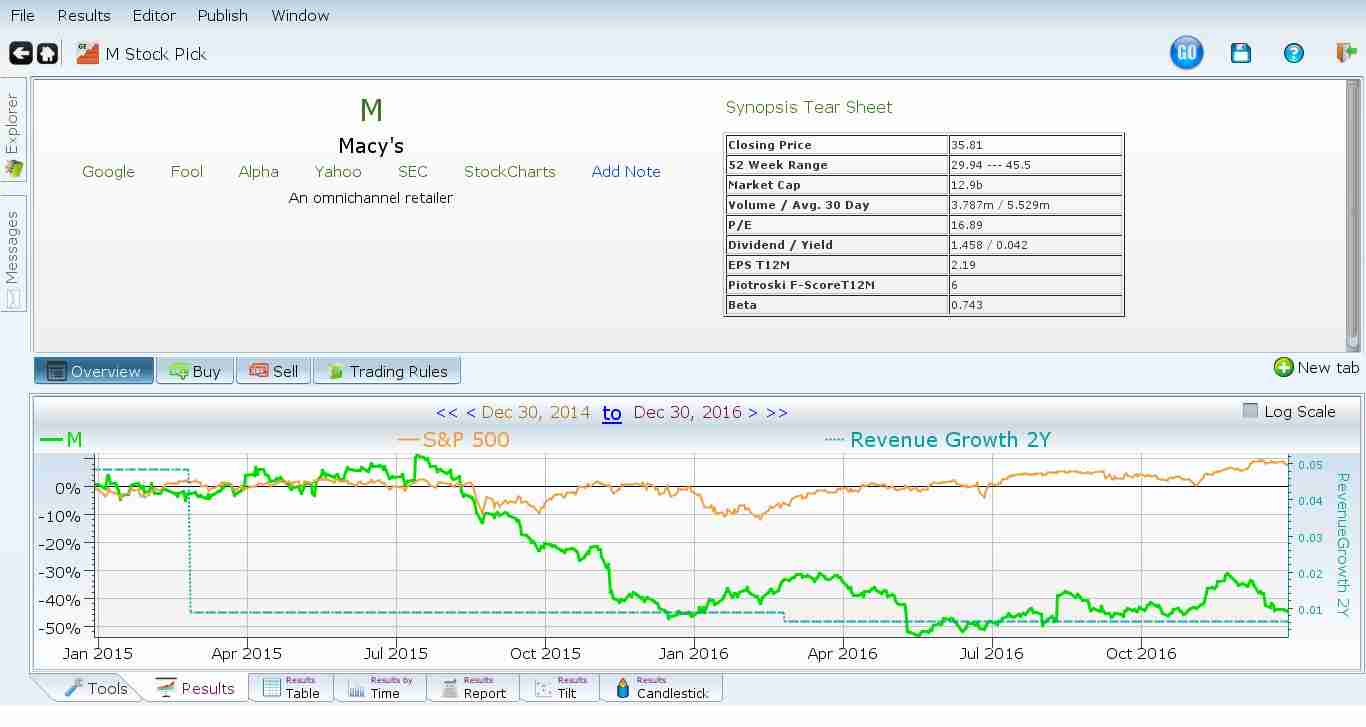 As you can see, Macys' beating started mid-August of 2015 due to low revenue growth.  The chart above shows Macy's performance in more recent times, the chart below shows an expansion of Macy's performance all the way back to the year 2000.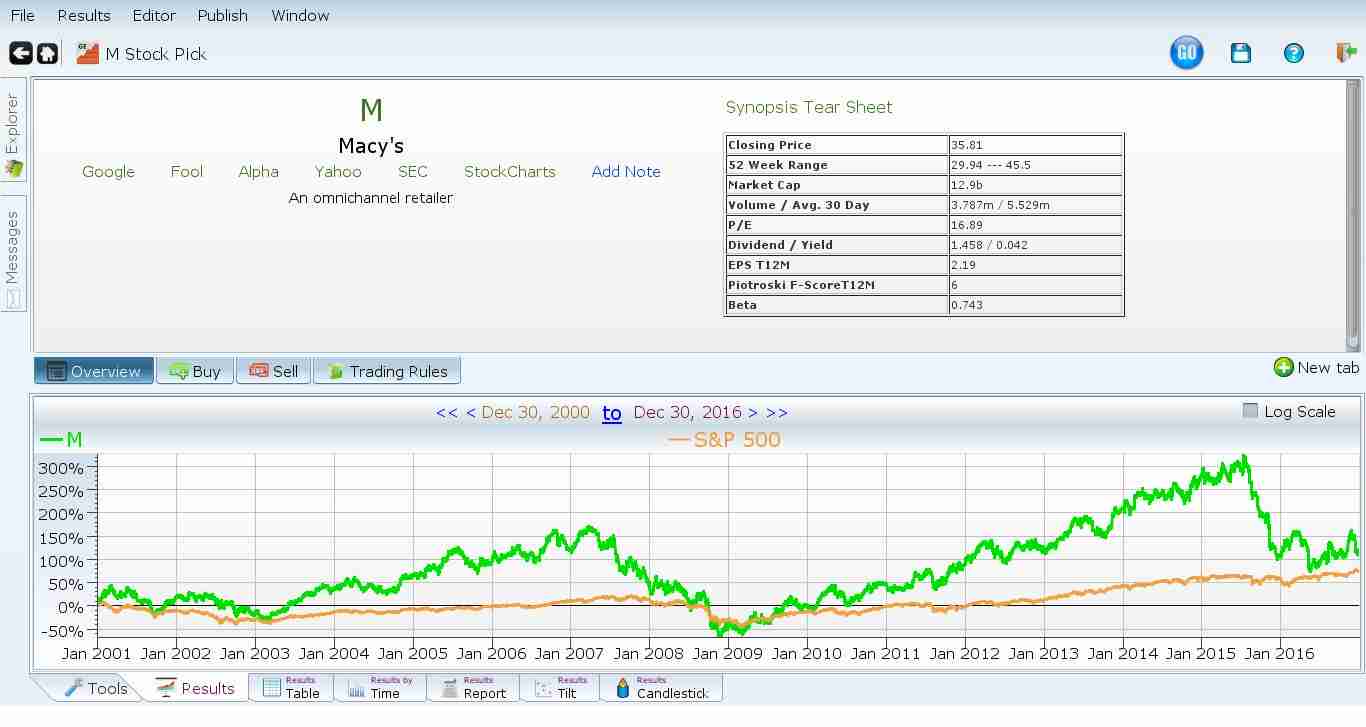 Besides getting hit hard by the great recession, Macy's has been a historically well-performing stock up until recent times. This then brings up the question of why Macy's is performing so poorly recently and is it only Macy's who's taking a hit? Let's use an Equities Lab screener to find out.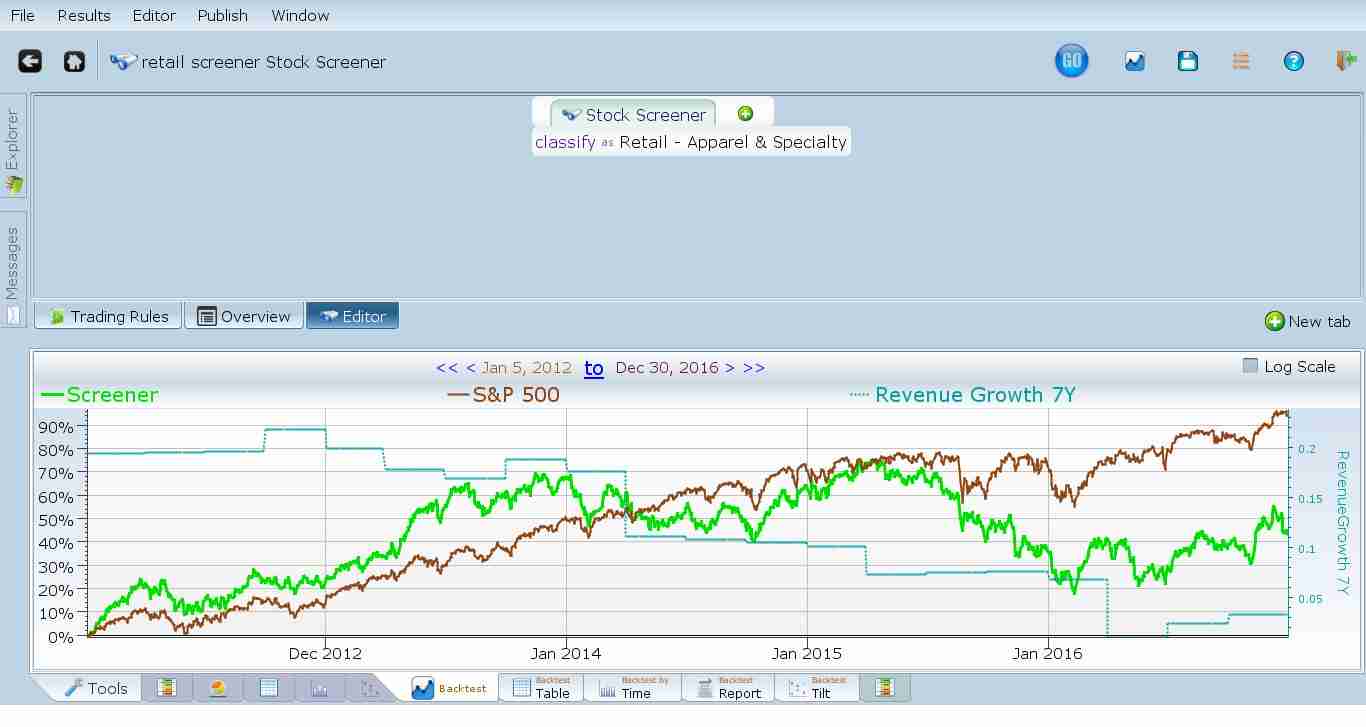 The screener above represents the entire retail (apparel & specialty) industry vs the S&P 500. I also added the revenue growth of the retail industry from the last seven years. As you can clearly see, the retail industry has been substantially underperforming the S&P 500 along with declining revenue growth. But not every retail stock has underperformed. I tweaked the screener so we are now only looking at retail companies with a market cap greater than $10 billion.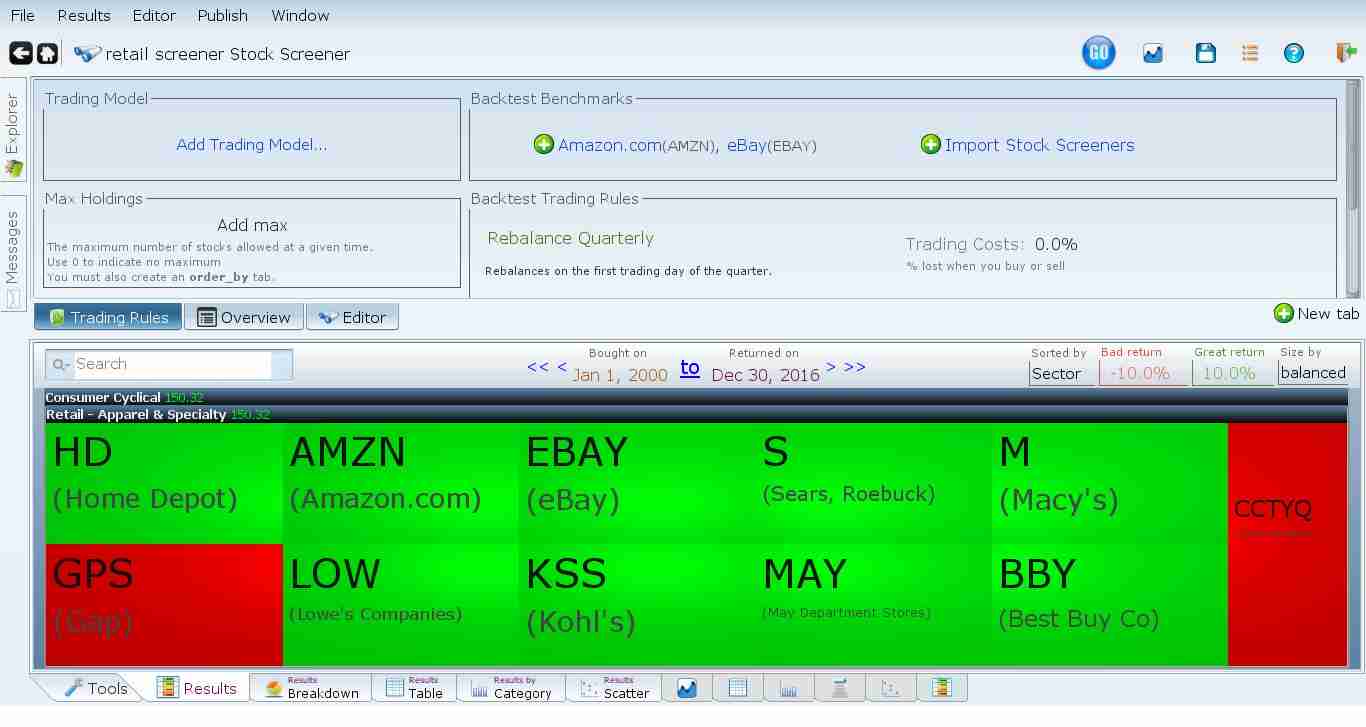 As a consumer, you probably recognize all of these company names. There are two certain stocks from the screener that stand out from the rest because of a competitive edge. Those two stocks are Amazon & eBay. Let's look at how they have performed in the last couple of years compared to the overall screener.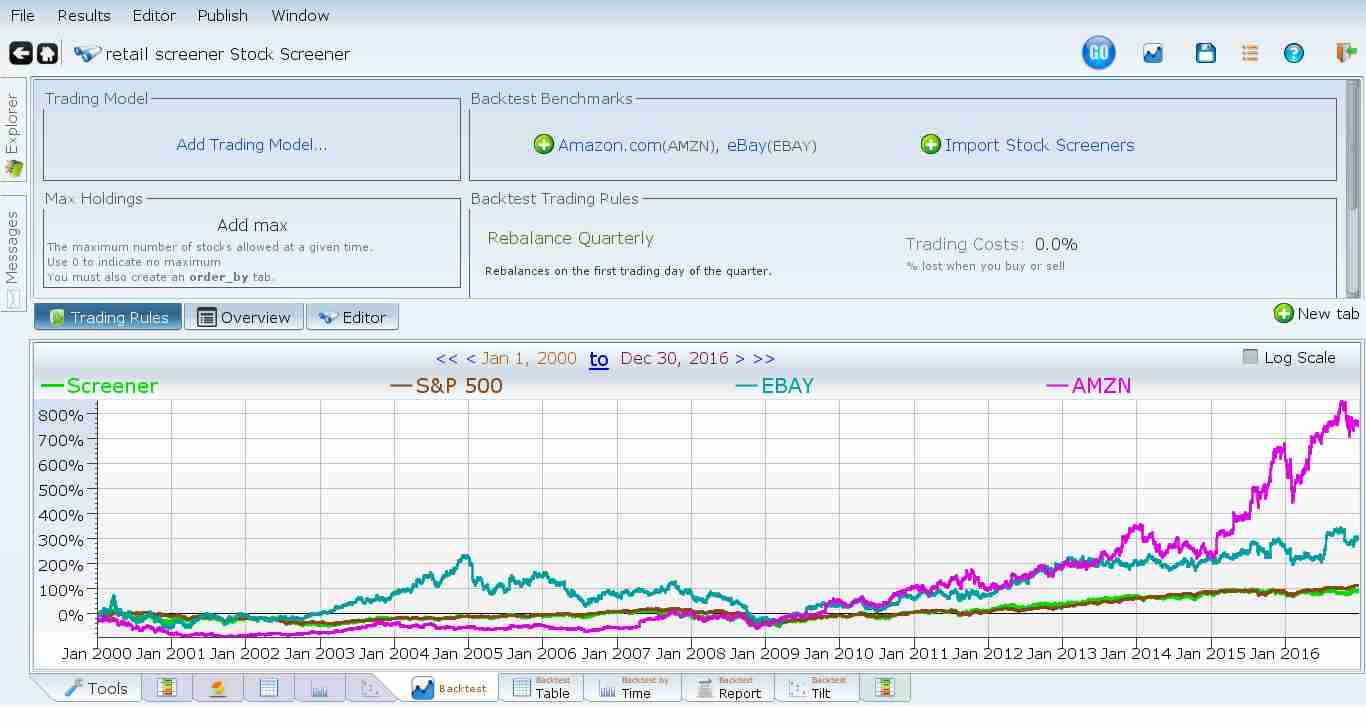 Amazon and eBay outperformed both the screener and the S&P 500. Now, why is this? The two companies offer customers a user-friendly online platform which consumers love purely for the convenience and the prices they are offered. Companies like Macy's, Kohl's and Best Buy have been left in the dust recently and I don't see this trend slowing down unless these companies become more online friendly and cut down on their actual stores. Malls just aren't what they used to be and more people are doing their shopping from their home rather than going out in person to a store. Large retail stores like Macy's and Kohl's have to spend money on rent for their stores when eBay and Amazon don't have to. Paying the rent to keep their stores up and running is quite costly and Macy's has realized they can't keep having their money drained by stores that aren't bringing in adequate revenue for them. Macy's is set to close 68 stores this year as they look to become more competitive in the marketplace.
   It is important to understand the downward trends of some companies when screening stocks to avoid damage to your portfolio. Through using Equities Lab, you can easily find out what is going on.  Then, you can infer why, and from there the right companies to invest in.  The powerful analytics on the vast data make this possible.