What Is the Piotroski Score?
The Piotroski score is a 9 point checklist to determine if a company is healthy. The formula is pasted below, then explained.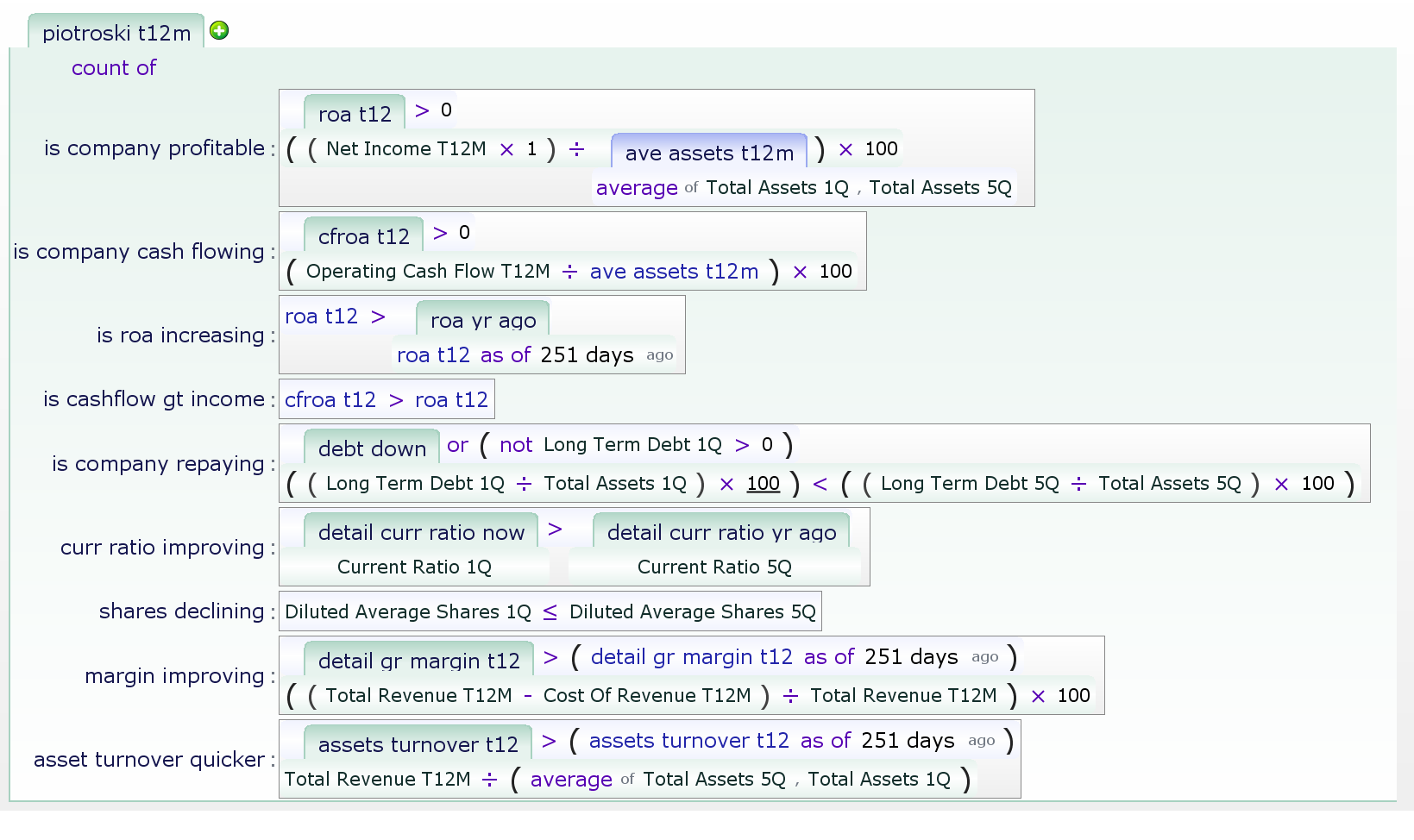 Is_profitable – making money gets you a point. Seems trivial, but money making companies are less likely to go out of business.
Is_cash_flowing – companies with positive cash flow can spend that cash if needed.
…