Importing Assignments – University Series
Sometimes it's better to not reinvent the wheel. A number of our existing professors have allowed a few of their class homework assignments to be publicly available to other professors. You can import these assignments into your Equities Lab class environment and either use them as-is or change them to follow your syllabus. To do this simply follow the guide below –
1. Click on "Import/Copy Homework"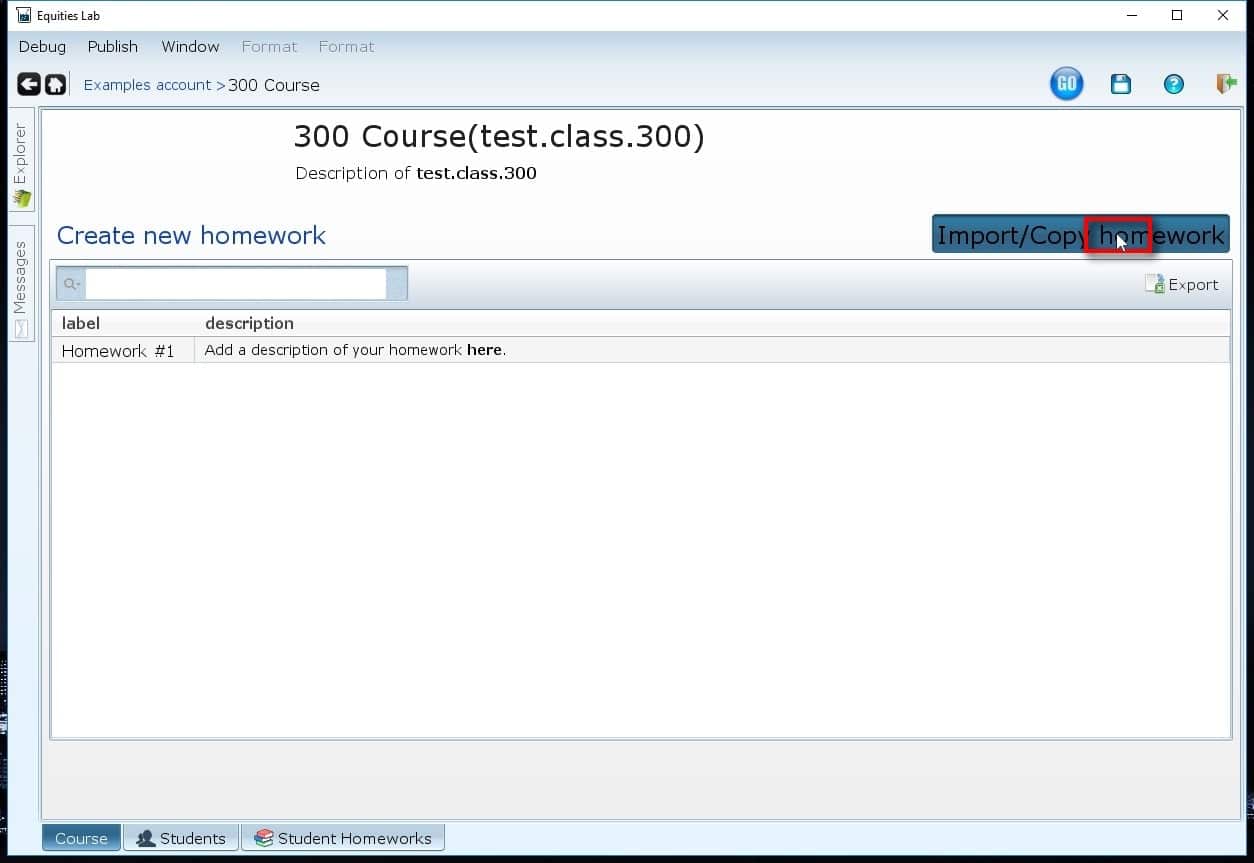 2. Choose a homework to import into your class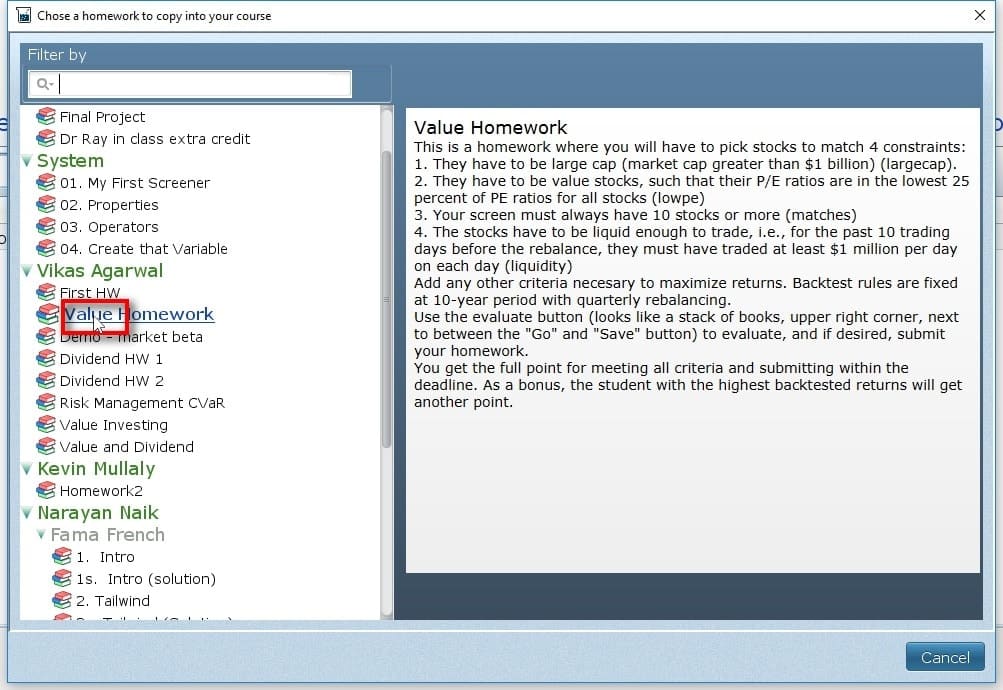 Not all homeworks created within Equities Lab are placed into our imports section. A few of our professors have graciously allowed us to use a few of their homework creations within the section – giving you a number of different assignments to import from a number of different universities.
3.Edit the description and requirements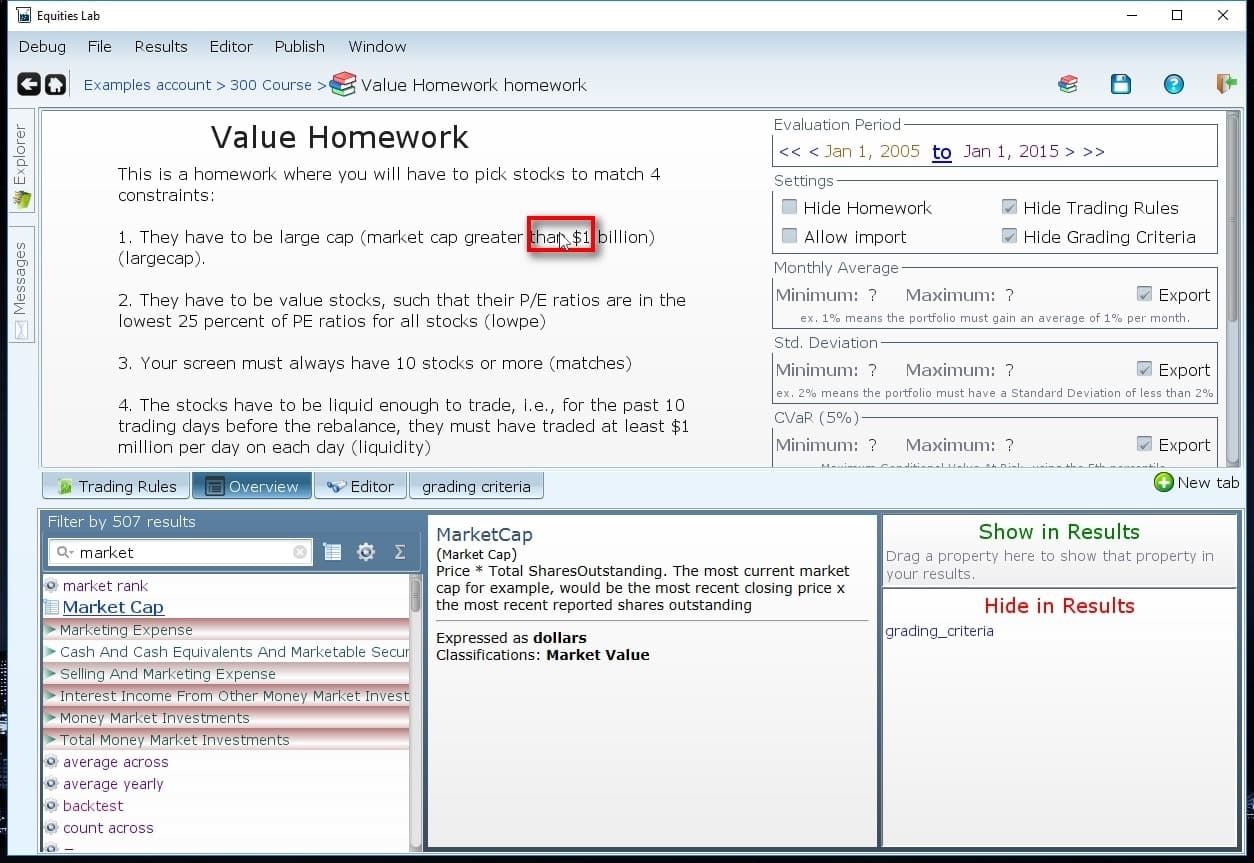 If there is anything you would add or eliminate from the homework's description, now is the time to do that. You may also adjust things such as the evaluation period, return requirements, risk requirements, etc.
4. Read and/or adjust grading criteria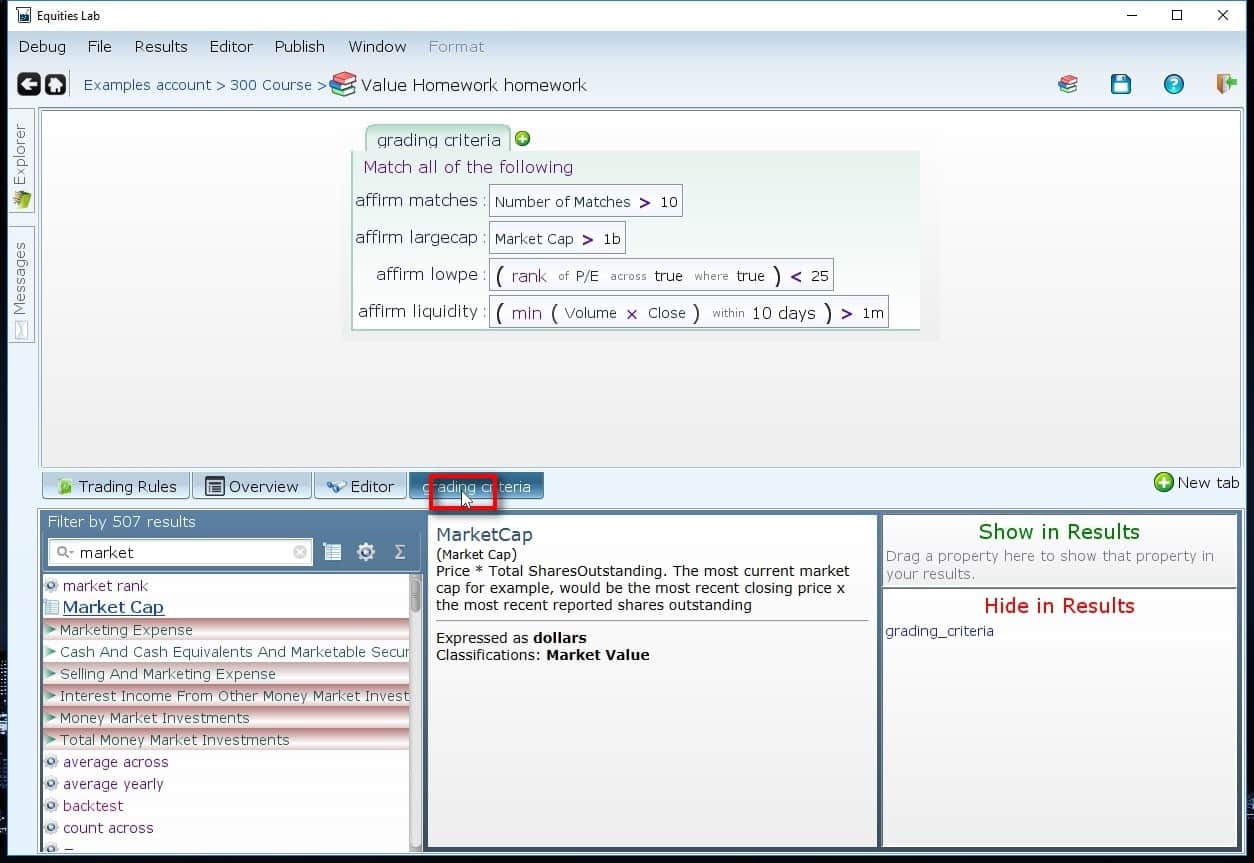 Though you are thinking of importing a homework into your class, there may still be grading criteria you would like to add, change or eliminate from assignment.
5. Changing criteria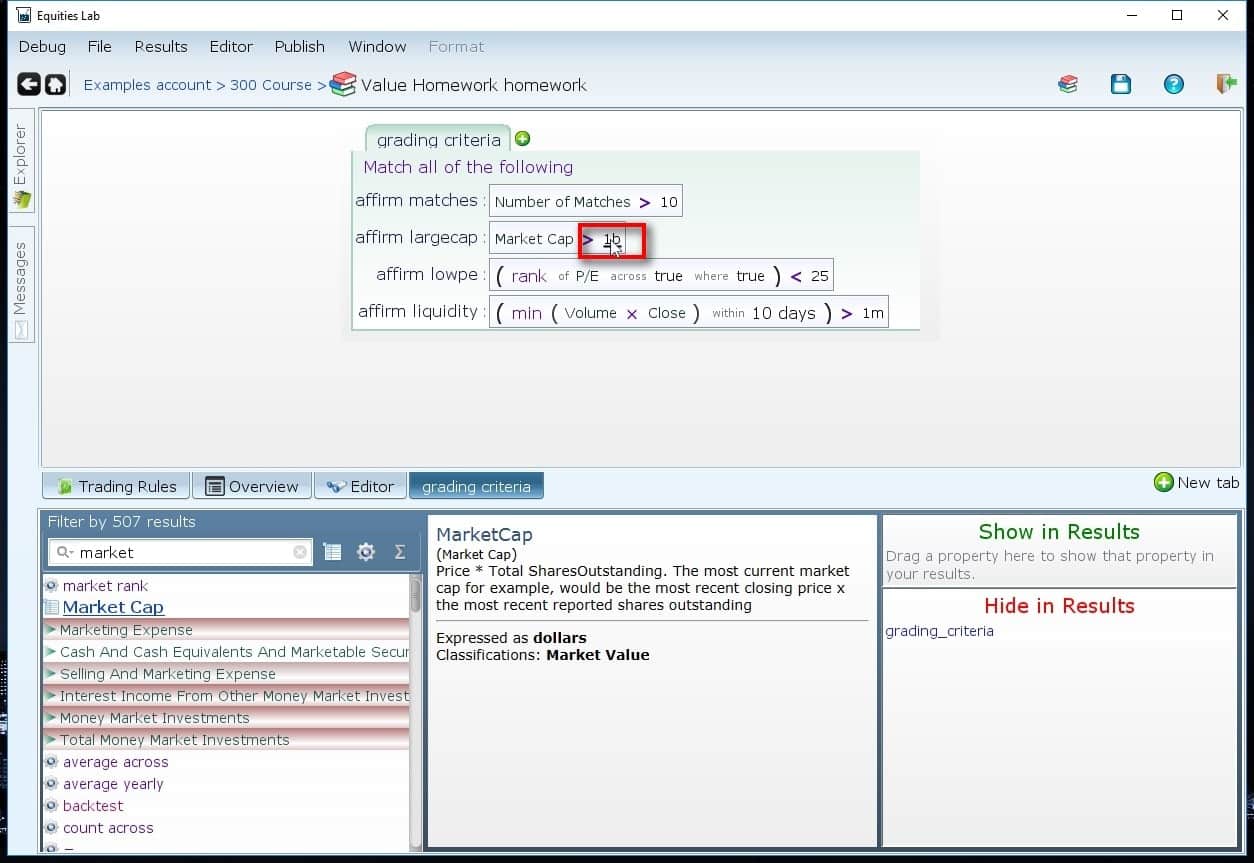 If you would like to change the criteria simply click on the argument in line and you can type in a new value. In this case we are changing the market cap requirement from 1b to 3b..
6. Adding criteria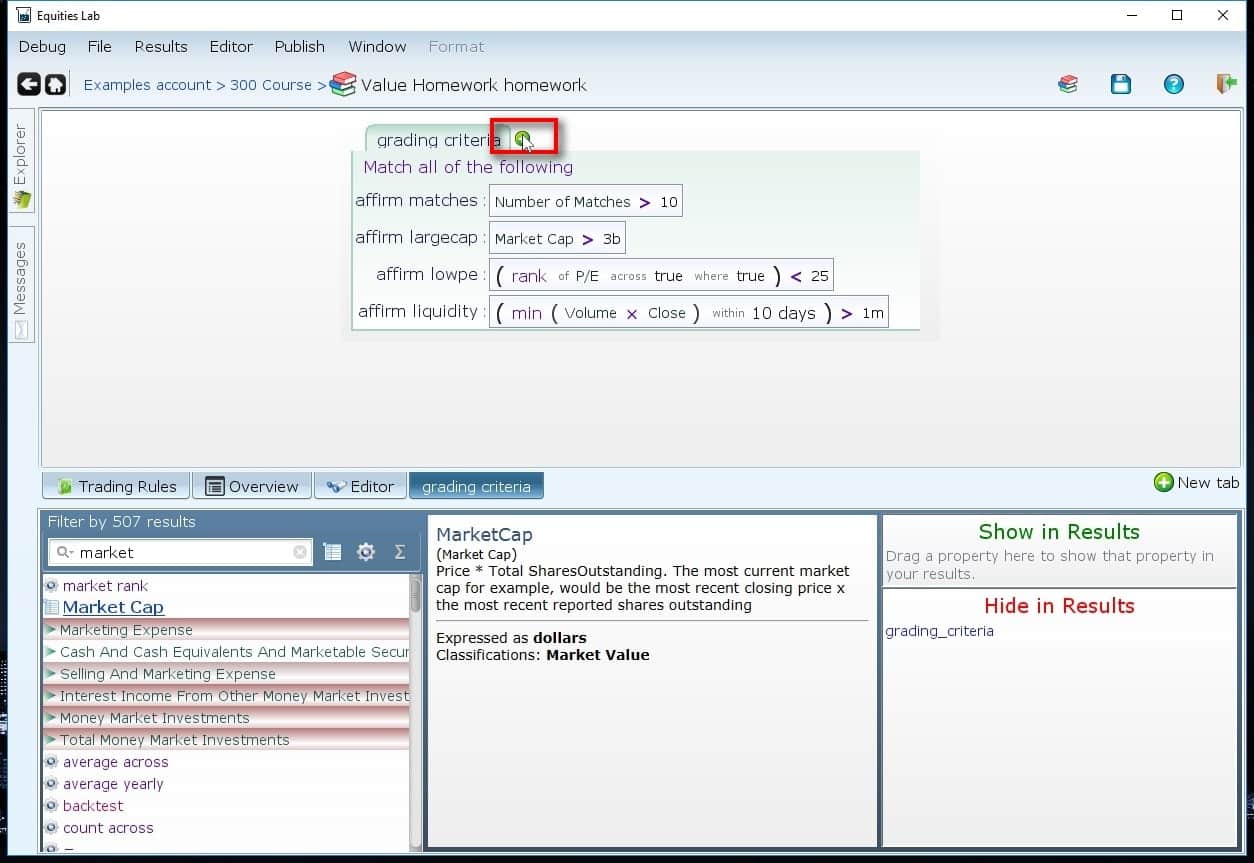 If you would like to add new criteria simply press the semicolon key on your keyboard or click the "+" button in the photo. You can then add criteria using the same steps outlined in our create your first class and homework assignment article.
7. Click on the floppy disk to save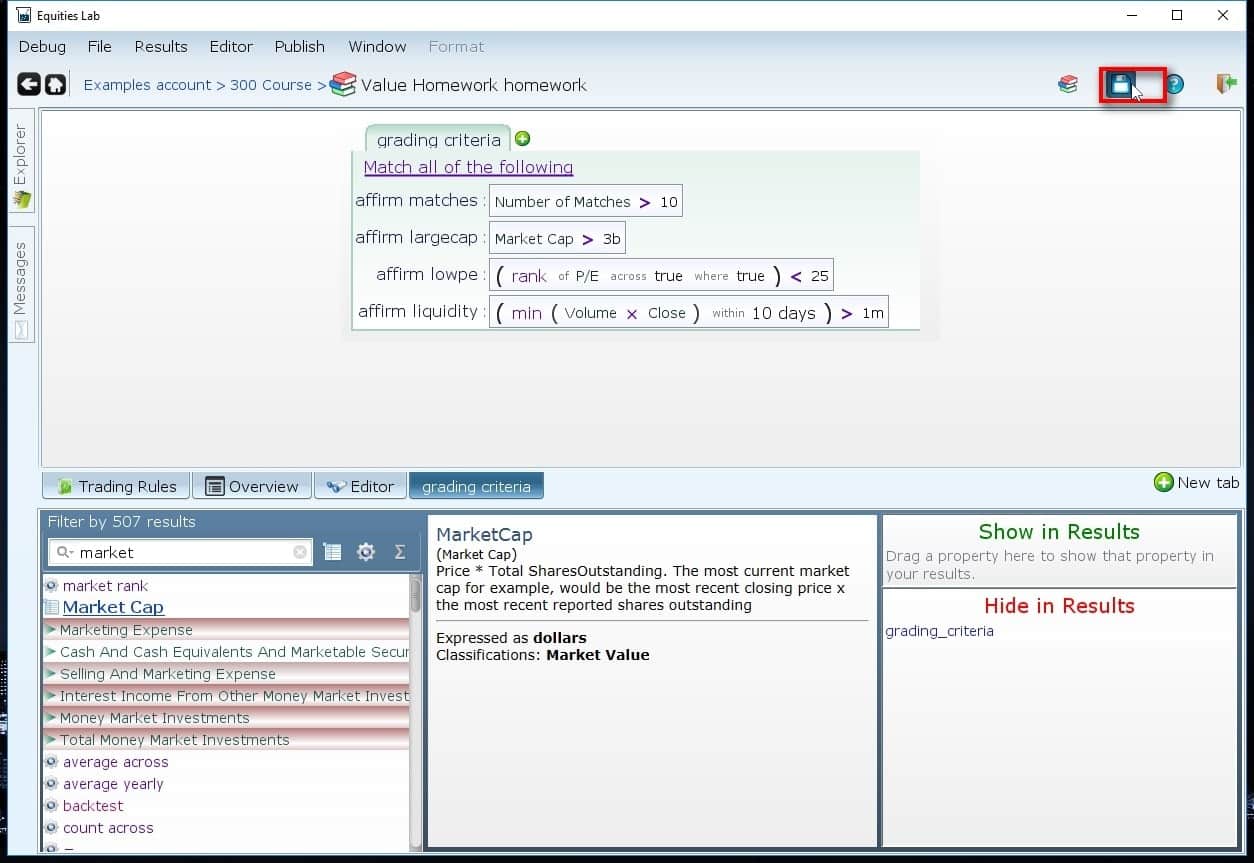 If you are happy with the assignment click on the floppy disk in the top right hand corner of the software to save the homework to your class.
8. Evaluating the homework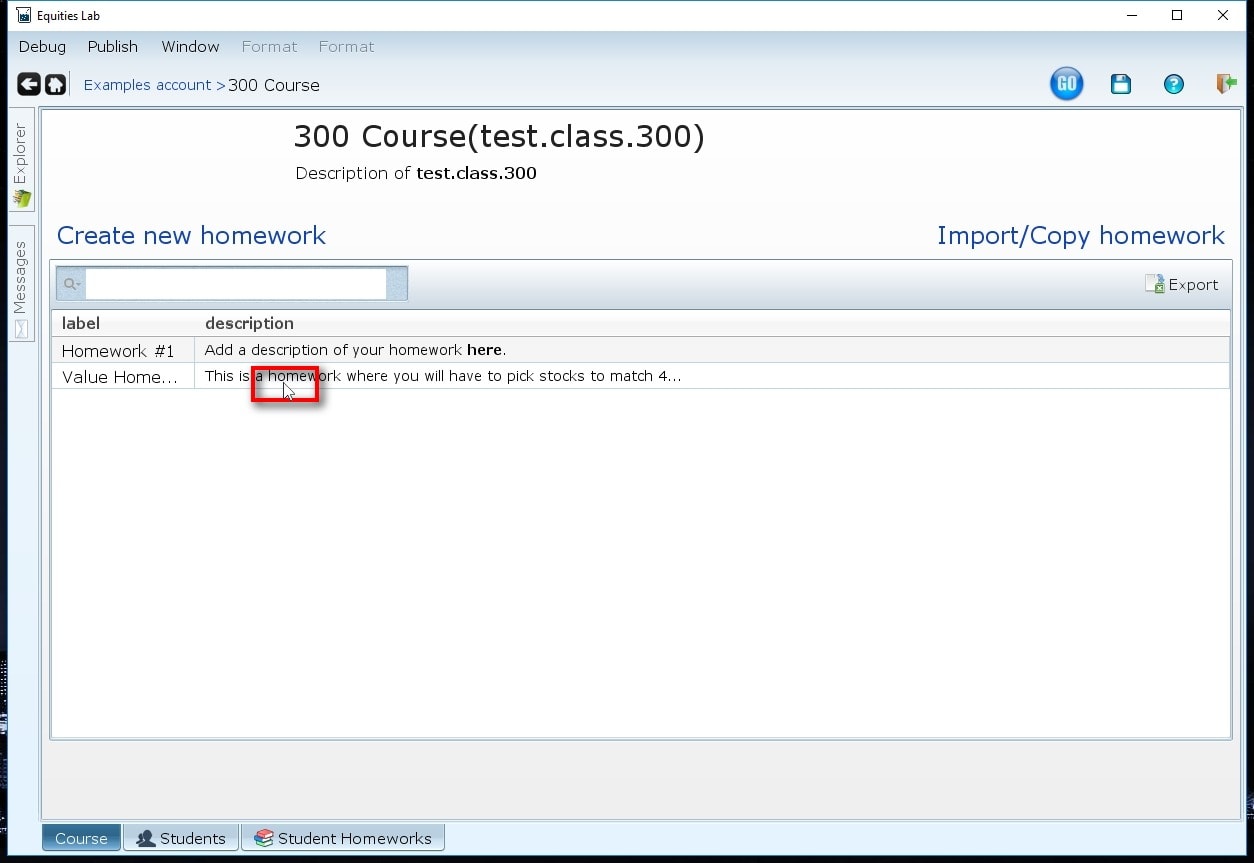 Once you navigate back to the course homepage you can evaluate the homework in the same way that you evaluated your own – by taking it as a stuart student. This will allow you to test the changes you made to the assignment and ensure that it is still completable for your students.